Sale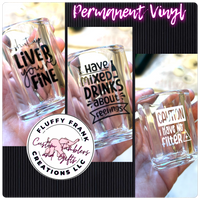 Sale
What our customers are saying
What our customers are saying
Customer Testimonials
Customer Testimonials
Customer Testimonials
Customer Testimonials
Customer Testimonials
---
Welcome - A little about me
Welcome - I am so glad you are here!
Hey!! I'm Cheryl! (not Frank) 😎. To learn more about my company's name Click here
I started out making cups as a hobby in 2020 during Covid and I never looked back!! I love what i do and it brings me joy to see my customers faces when they open their items and see themselves in the design I don't offer "cookie cutter" cups. I don't mass produce items just to sell them. All of my designs and items are made to order The premade tumblers that are listed on here are ones that I make for craft shows and to have on hand for last minute gifts
If you are looking for something specific you saw on one of my TikToks - please send me a message. I may not have posted it yet, or it may have sold already. I will be more than happy to recreate it for you!
I have added over 15 new items last years and am ready to grow and expand even more in 2023 and I'm hoping you will come along on the journey!
I have over 200 glitter options and can do zippers, woodgrain, shoelaces - I love a challenge! Take a look at examples of my work - CLICK HERE
To order a custom tumbler, head over HERE to see sizes and fill out a request form.
You can also message me direct through my Facebook Page